Mumbai, India
Negotiable
25 hrs/week
No exp required
...
Premium Showcase
Personal Assistant Job in Dubai
Job Location: Dubayy, United Arab Emirates
Job starts: Sep 17 - Sep 17
Position is: Live-in, 10 Hrs/week
...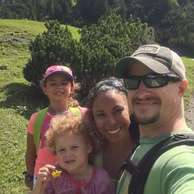 Au Pair Job in Holzgerlingen
Job Location: Baden-Wurttemberg, Germany
Job starts: Jun 18 - Jul 18
Position is: Live-in or Live-out, 30 Hrs/week
We are an American family that now lives in Germany. We love our new home! We would ...
1. Advertise for maximum exposure
Your profile showcase ad will be seen over 10,000 times per day on the home page of GreatAuPair, in search results and on caregiver or family profiles. Your showcase ad will link directly to your profile. More exposure means more opportunity to get noticed and quickly find the best match.
2. The best way to get fast results
No other form of advertising can deliver as many qualified responses to your profile. If you want fast results, you'll want a Premium Showcase listing. Feature your profile for:
US$65.00 for 30 days
US$40.00 for 15 days
US$25.00 for 7 days
3. How to get started
You must be registered
Your profile must be active
You must have a photo in your profile
Click the PURCHASE SHOWCASE button
Show Resources