With its miles of glorious beaches, ideal year-round weather and countless cultural and historical attractions, San Diego is one of the most visited cities in the world! If you're on the fence about where to spend your program year, here are some of the top reasons to choose San Diego.
Like no place else in the country, Balboa Park offers a magnificent combination of art, architecture, history and agriculture all in one park. From wonderful concerts featuring the world's largest outdoor pipe organ, The Spreckels Organ, to tours through science, art and history museums, a day spent in Balboa Park is an unforgettable experience.
Coronado Island: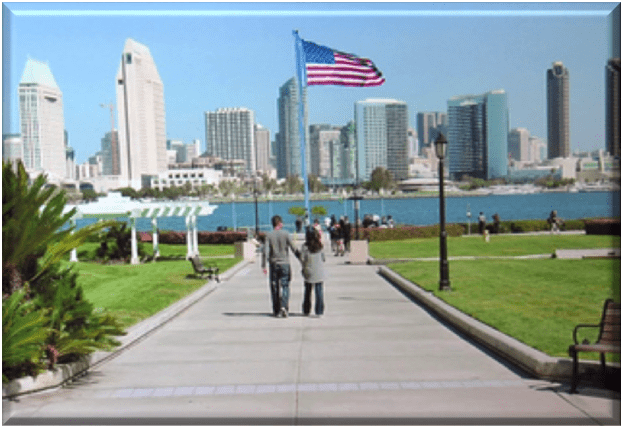 On the beautiful island of Coronado, you'll discover a charming collection of shops, art galleries, fine restaurants and fun eateries surrounded by tree lined walkways, swaying palms and sparkling ponds. Across the bay is one of the best views of downtown San Diego. Developed 130 years ago as a haven for the rich and famous, this oceanfront community maintains an air of luxury. Admire the mansions, Duchess of Windsor Cottage and the Museum of History and Art, which highlights the relaxed and enriching atmosphere on the island.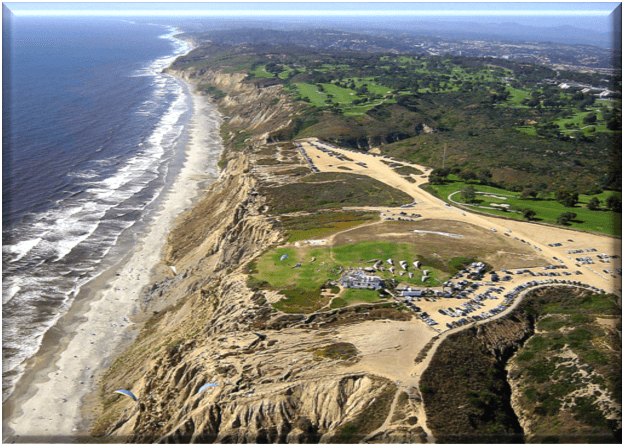 Torrey Pines State Reserve:
Named after the Torrey Pine tree, this reserve is just north of La Jolla and is a lovely place to see indigenous wildlife in its native environment. With more than eight miles of trails, you can explore the serenity of Torrey Pines in the same atmosphere as the first settlers to California. Take a hike to Blacks Beach, popular with surfers. The Torrey Pines Gliderportoh is the only place on the west coast for visitors to go paragliding and hang-gliding.


San Diego Zoo: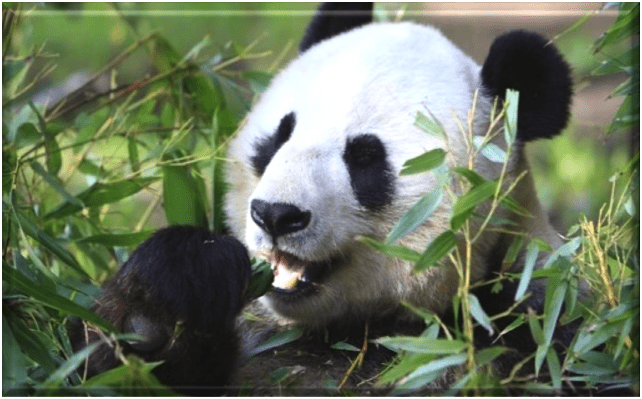 One of the world's most famous zoos, the San Diego Zoo offers hours of fascinating entertainment for people of all ages. Of the several thousand animals that live in the zoo, you'll have an opportunity to see everything from Giant Pandas and Polar Bears to the Tasmanian Devil and African Wild Dogs—and so much more. The many hundreds of species include rare amphibians, birds, mammals, reptiles and insects that come from all over the world and are cared for in their natural habitats. As you walk through the lush pathways and thriving gardens that frame the zoo, keep in mind that much of the flora are exotic plants and vegetation. Spend an afternoon or the whole day and gain an understanding of the many beautiful animals that inhabit our world.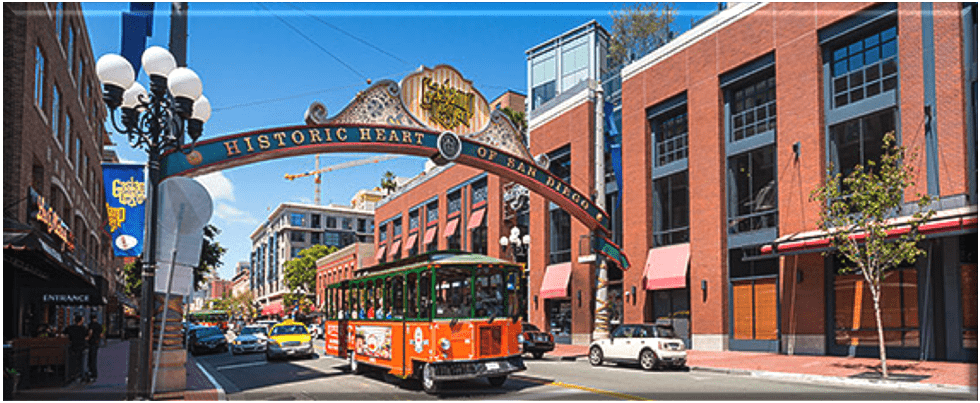 Gaslamp quarter: 
The heart of downtown San Diego is the historic Gaslamp Quarter. It's a fun and busy area where you can find: shops, galleries, restaurants, bars, nightclubs, theaters, sporting arenas, conferences, concerts, Comic-Con and more. Head towards Horton Plaza's outdoor shopping mall to find the likes of Macy's, Victoria Secret and Claire's or enjoy the baseball game at Petco Park.
Children's Pool Sea Lions: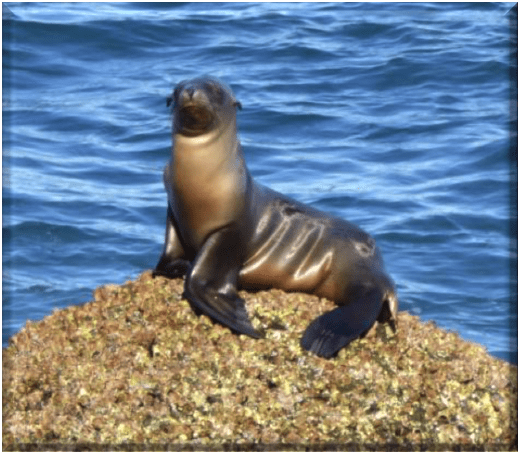 Another famous San Diego attraction is Children's pool where you can observe seals and sea lions in their natural habitat. Silly, loud, ultra-lovable, and a little smelly, they are sure to bring a toothy smile to your face. Sea lions are often compared to being the dogs of the sea for a good reason. After all, they are smart, playful, and newborns are even called pups. They capitalize on San Diego coastline as prime real estate, colonizing rocky and sandy beaches during nesting season.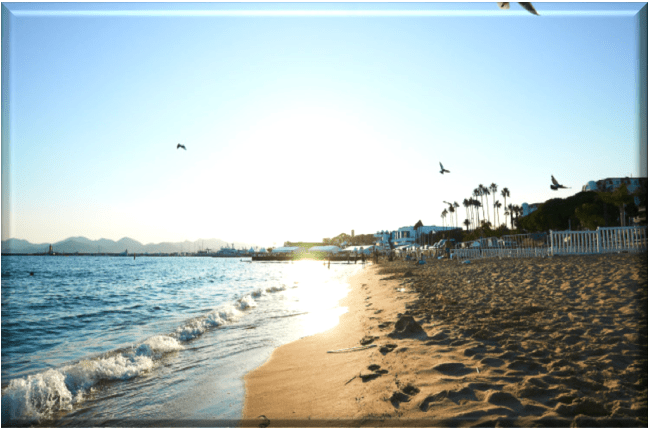 Beautiful Beaches:
San Diego is home to some of the most beautiful beaches in the country. There are 70 miles of shoreline and a diverse selection of beaches to explore. If you like surfing, you'll be in heaven; if you prefer getting lost in your thoughts on a secluded sandy stretch, you'll also be in heaven. From La Jolla and Mission to Coronado and Pacific Beach, there's a beach for you in San Diego.
For more information about the GreatAuPair J-1 visa program, visit www.greataupairusa.com. Families can call 800-604-2507 to speak with a GreatAuPair representative.  Au pairs can call 1-775-636-8302, or contact us on skype at greataupair.com.