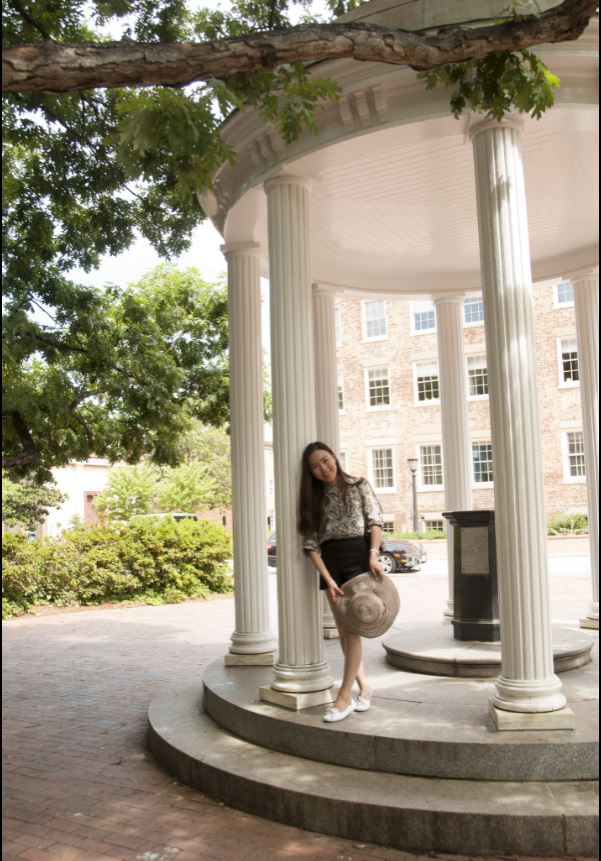 Dear Au Pairs,
Welcome to the USA and the Raleigh-Durham-Chapel Hill area! In this area you get three very different towns for the price of one. I have lived in Chapel Hill for the past five years, and I love it. The weather is mild, and the people are down home Southern friendly. There is always something going on and plenty to see and do.
Chapel Hill is home to the University of North Carolina and the Tar Heels. UNC is a renowned university with an excellent medical system and hospital. Chapel Hill is a vibrant university community with just the right mix of a small town feel along with the diversity of the world. There are many shops, cafes, restaurants and night spots as well.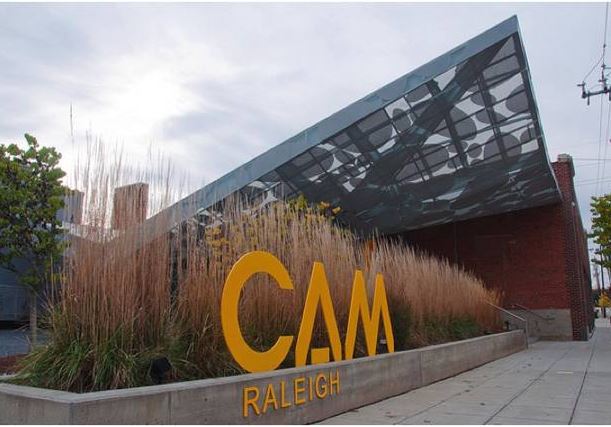 Right next to Chapel Hill is the town of Carrboro. Carrboro is a very 'hip' town that is artsy, and it is considered a part of the Chapel Hill community…so much so that the area is often referred to as "Chapelboro." Every year in September, Carrboro has an amazing free music festival where you can wander the streets of the town and see many local musicians and bands perform…all for free!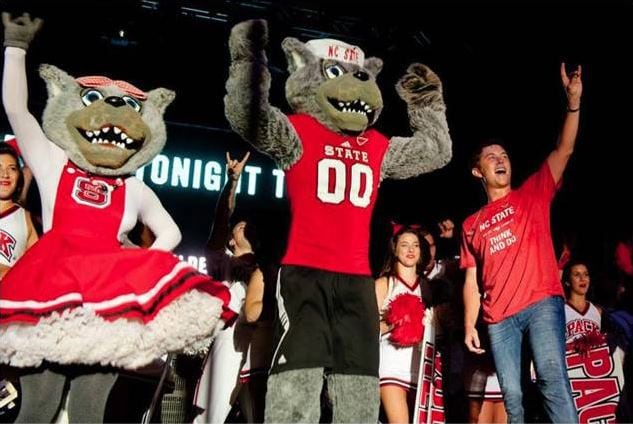 Raleigh is home to the North Carolina State University Wolfpack. "State" is known for its veterinary school and engineering programs. Basketball reigns in this area, and there is an intense rivalry between all of the universities. Raleigh is the capital of North Carolina. In Raleigh, you will find the Duke Energy Center for the Performing Arts, which has three theaters. It is also the home of the Carolina Ballet. Across from the performing arts center is one of Raleigh's five entertainment districts, Fayetteville Street, with restaurants, shops and an ice skating rink. Raleigh is divided up into five different districts, each with it's own unique flavor. In addition to Fayetteville Street, there is the Capital District (location of the state government and museums) Glenwood South (trendy restaurants) the quaint Moore Square (an historic area of Raleigh with shops and restaurants) and the Warehouse District (an entertainment complex).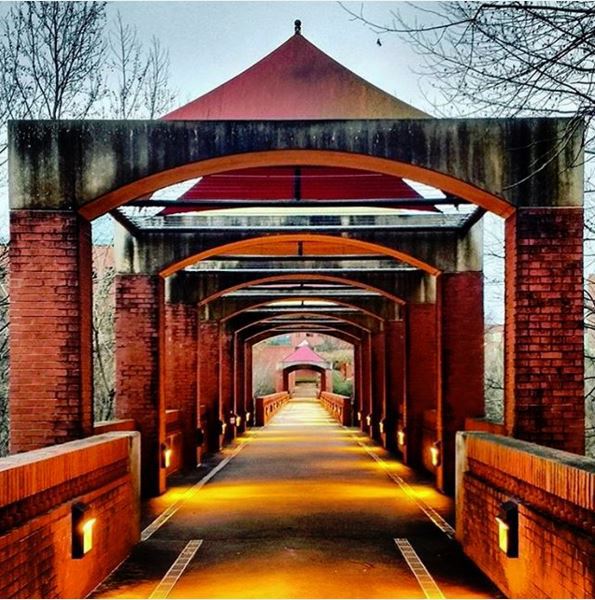 Durham or "Durm" as it is pronounced (you will see bumper stickers around town instructing you on this fact) has an entirely different feel or vibe than Raleigh and Chapel Hill. While Chapel Hill/Carrboro is intellectual and artsy and Raleigh is sleek and upscale, Durham is edgy and trendy. It is home to the entertainment complex of the American Tobacco Campus, Durham Performing Arts Center and (of course) the Duke University Blue Devils. Duke is another world class university and medical institution and hospital system. You will also find Durham Bulls baseball here (and if you have ever watched the movie Bull Durham you will appreciate this). Also, not to be missed, is the beautiful and truly amazing, Duke Gardens, located on the Duke University campus.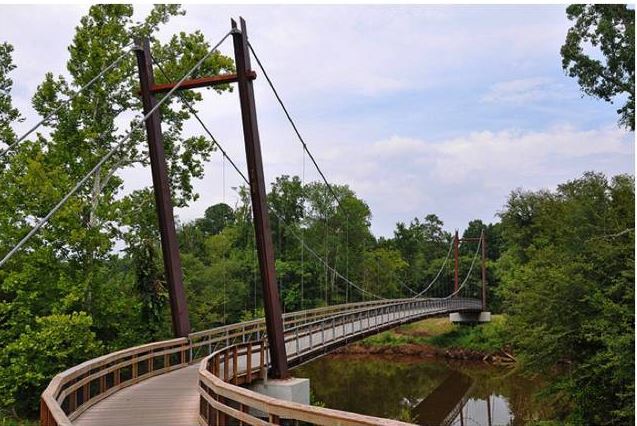 Not only are there three well-known universities here, but there are also others you may or may not have heard of, such as Shaw University, Meredith College, St Augustine College, William Peace College, and North Carolina Central University. Durham Tech and Wake Tech are great community colleges that are good places for au pairs to take some of their courses. Durham tech offers free ESL courses that count for the 6 credits that au pairs must take for their J-1 program.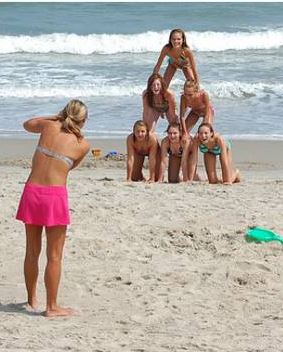 The Raleigh-Durham area is often referred to as the Triangle Area. This is because it is home to Research Triangle Park (RTP). RTP is a huge campus that houses a plethora of technology, science and biotech companies and other types of businesses, and as you might guess, is a major draw for employment in the area. RTP brings in people from all over the world to work in the various businesses and companies housed on its campus. It is literally shaped like a triangle and the cities of Raleigh and Durham and the town of Chapel Hill make up the points of the triangle.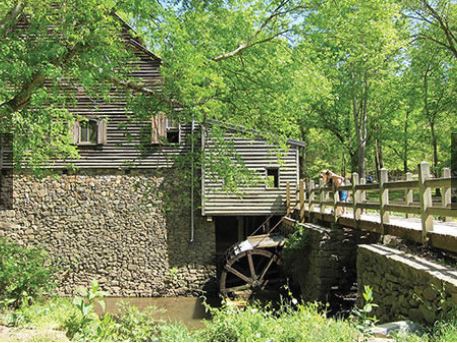 Durham owes much of its wealth and history to tobacco. The city has since changed its motto from "City of Tobacco" to City of Medicine. Located halfway between the Blue Ridge Mountains and the pristine beaches of North Carolina's Outer Banks, both areas offer excellent opportunities to explore nature.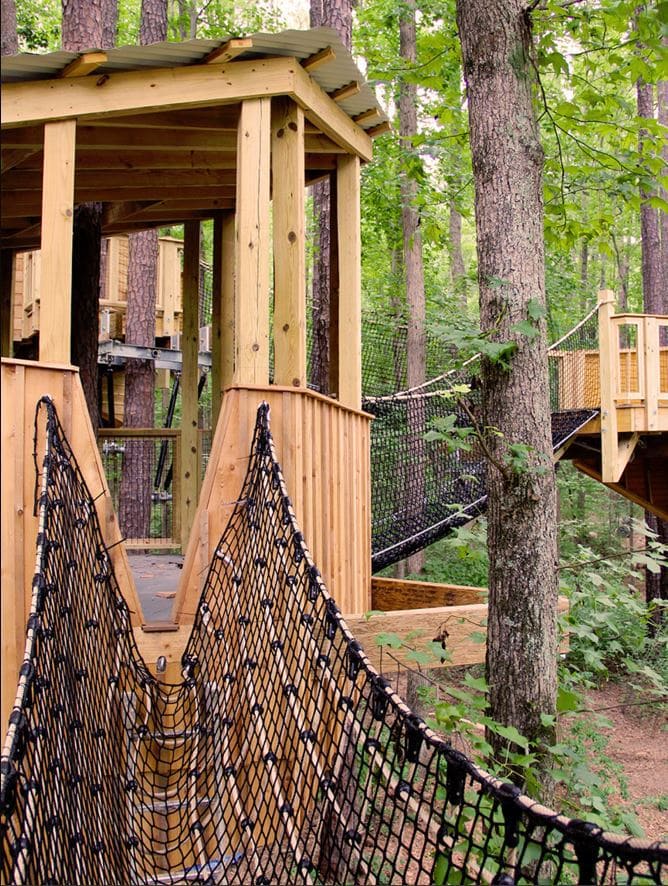 The museum of Life and Sciences has fascinating exhibits, where you can turn your motions into sounds, explore weather, design contraptions or flying objects, find creepy crawlies at the insectarium or get out into nature crossing rope bridges and exploring eight creative and unique tree houses.
There are so many events and festivals all around town that they are too numerous to list. Like I said in the beginning, there is always something going on, and nothing could be finer than to be in Carolina! You are going to love it here, start your application today.
Sincerely,
Bekki Buenviaje
LCC, Raleigh-Durham-Chapel-Hill